The Healthy Choice For life
A family-owned business
backed by 5,000 years of research
For over 30 years the Sodhi family has helped our customers maintain optimal health and live life better, naturally.
All of our herbs are grown on our own farms in the in the Himachal Pradesh region of India at the foot of the Himalayas, where pure air, water and earth provide the perfect environment for growing. Close attention is paid to the health and development of each plant in every aspect, including the overall condition of the plant, the size of the root, and the timing of harvesting to ensure optimal potency and quality.
In-house, 3rd party lab testing, and heavy-metal testing of all herbs grown and cultivated confirms that this area, which is the natural habitat of most Ayurvedic herbs, yields the highest quality results. These herbs are ideally suited for use as supplements to enhance good health in accordance with the 5,000-year-old Ayurvedic tradition.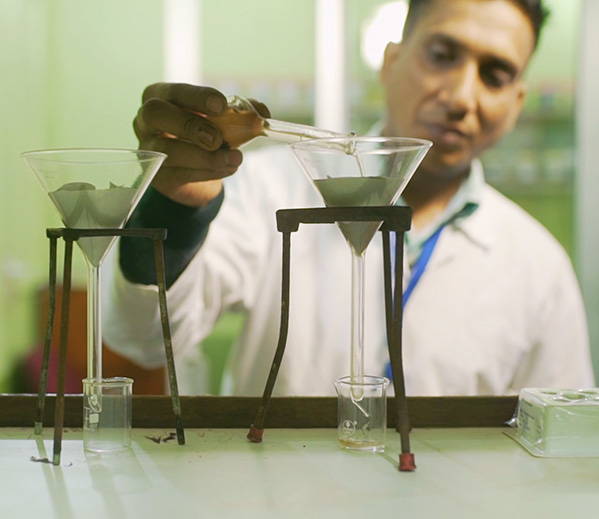 RUved's herbal ingredients are then processed at our wholly-owned, state-of-the-art, all-organic plant in Himachal Pradesh, India. The facility is ISO and USDA certified and all production is overseen by our team of biotechnologists and doctors. Manufacturing takes place in temperature, humidity, and dust controlled rooms to prevent cross-contamination and product deterioration. Additionally, each piece of equipment is individually sterilized before each production run. All of these measures are in place in order to ensure that RUved provides a product that is fresh, natural, sanitary, and free of adulterants of any kind.
It is only then that RUved's own Ayurvedic & Naturopathic Doctors carefully combine these high-quality extracts into safe and effective proprietary formulas for specific body needs according to time-tested Ayurvedic medicinal principals. For these reasons, thousands of doctors and millions of people have been able to rely on the absolute quality, purity and effectiveness of our all-natural RUved Herbal product since 1988.
Free of heavy metals.
Free from bacterial contamination.
Grown without pesticides, insecticides or other chemicals.
Authenticated by tradition as well as scientific evidence from literature, experimental data, and clinical research.
GMP/ISO Certified
In-house production facility
Lab testing in the U.S. & India conducted in-house & with outside laboratories
Wild-crafted herbs
USDA certified organic
Fair-trade
Pure, Safe and Effective Products
---
Responsibly Grown


All RUved products are grown on all-organic sustainable farms at the base of the Himalayas with pure soil, pure water, and pure air.
Quality and Purity
Guaranteed
In-house and independent third party testing for purity guarantees the highest quality extracts, raw powders, and supplements.
Over 30 Years
Experience
Founded in 1988 by Ayurvedic and Naturopathic Physicians. You can count on our wisdom, research and deep expertise.
Providing uncontaminated, unadulterated herbal products is the founding principle of our company. We have full knowledge of and confidence in the contents of our herbal products. That is just one of the many reasons that RUved is a name that represents quality and purity; for the sake of our customers and our own families.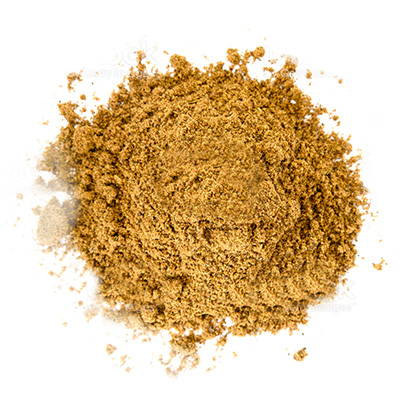 Ayurvedic Science
Ayurvedic medicine is one of the world's oldest holistic healing systems. It was developed and has been practiced for more than 4,000 years in India and is based on the belief that health and wellness depend on a balance between the mind, body, and spirit.
Ayurveda literally means "the science of life," and RUved was founded by Ayurvedic and Naturopathic physicians who believe in combining the ancient wisdom of Ayurveda with modern science to help our customers ensure healthy living in all facets of their lives.
We believe that maintaining the highest quality-control standards in the herbal supplement industry goes hand in hand with that commitment. And RUved has maintained these standards since it was founded and for these reasons, thousands of doctors and millions of people have been able to rely on the absolute quality of any all-natural RUved Herbal product since 1988.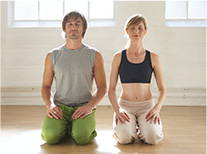 Today, many young people believe they have "bulletproof health." Is that true?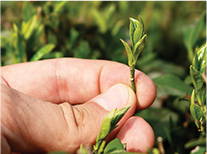 Our company began operations in 1988, and every step along the way has been committed to the purity of the herbs.